DESIGN OF SHIPS & OFF SHORE STRUCTURES, NDT AND ULTRASONIC THICKNESS GAUGING SERVICES THROUGH OUT MIDDLE EAST, INDIA AND SINGAPORE
We are an ISO 9001:2008 company, offering Marine consultancy services in Naval Architecture, New Ship Design and Marine Engineering. We offer complete turnkey solutions to clients for any conversion and refurbishments needs including feasibility studies. Our Naval Architects and structural engineers are well experienced in new ship design, structural analysis, Stability etc. We offer standard designs on small specialized vessels including LCT, OSV, Fast Crew Boats, Skimmers, Utility Boats etc
Marine Surveys, Ultrasonic Thickness Gauging and NDT services is also our area of expertise. Lead by team of highly skilled Engineers, Naval Architects, Master Mariners and ASNT/PCN certified professionals, our team can take up any challenging tasks of inspections at dry dock as well as during sailing.
We are one of the major service provider of Ultrasonic Thickness Gauging service in middle east, far east and India. With our dedicated service and good reputation of delivering quality service in time, we are able to handle any urgent needs of hull inspections. We are currently certified by major IACS societies such as ABS, LRS, GL, NKK, KRS, RINA, BV etc for carrying out ULTRASONIC THICKNESS GAUGING works on all types of vessels. Our NDT division handles structural inspections of Ships, Oil Rigs, Offshore Platforms as well as repair modification as per AWS, ASTM, class rules etc. We undertake sailing jobs on any short notice and technicians can be mobilized from India, UAE or Singapore.
Our Project Management group is stationed in Singapore with resident engineers in UAE and Malaysia. We can handle any complex ship related projects with dedicated team to support our clients, our team is well experienced in PMC projects in Singapore, China and middle east particularly in the Far East. Our engineers are having hands on experience with Korean, Japanese, Chinese shipyard operations.
Our Rope access services can reduce ships ballasting requirements for close up inspections.
Our Services
Naval Architecture
Ship Design and Modifications.
Naval Architecture calculations.
Statutory Calculations.
Technical manuals
Rig Inspections
Detailed Design for Construction.
Welding Inspection.
MPI and DPI.
Coating Inspection.
Piping Inspection
Marine Surveys
Draft & Deadweight surveys
UTG & NDT Services For Ships and Offshore Structures
Naval Architecture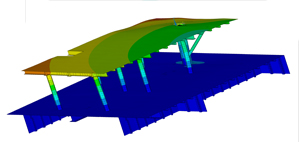 Design/ Drawings for New ships, Conversion & Modifications.
Marine Consultancy & Surveys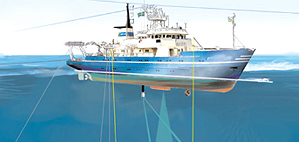 Management Consultancy, ISM/ISPS, Technical/Safety Surveys, Certification Assistance for Ship Management, Environmental Assessment Study for Marine facility.
Project Management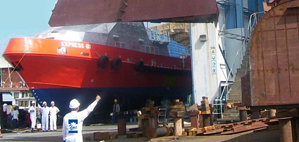 Project Management of Conversions, New building, Repair & Dry-docking supervisions.
Thickness Gauging & NDT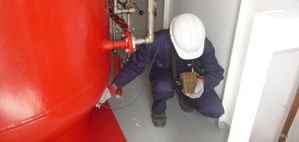 Approved by major IACS class societies. Special Teams for ESP vessels and Rope Access inspections.